Charu Thomas is the Founder of Oculogx, a company that builds tech to make order fulfillment more efficient. Oculogx customers include companies like Google, Walmart, and other industry-leading retailers. Prior to founding Oculogx, Charu was an internationally awarded Wearable Computing researcher from Georgia Tech's #1 Industrial Engineering program. Her work has been recognized by premier institutions like Microsoft, the USPTO, and ACM and she has been featured in top-tier publications like Forbes, Business Insider and TechCrunch.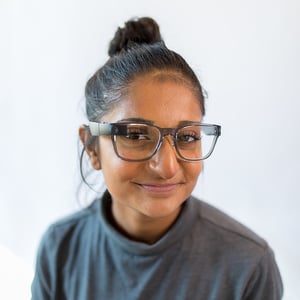 In this episode we talk to Charu about the problems her technology is solving, what trends are emerging from this pandemic and what you can do to prepare your business. We also cover some advice for entrepreneurs and the things you should look out for when starting a business.
Show Notes:
Subscribe and listen on Apple Podcasts, Stitcher, Spotify, Google Play, and Pandora.
---
This podcast is brought to you by Fuse Inventory, an inventory planning software powering the next generation of multi-channel retailers. Fuse centralizes inventory, sales, and procurement data to generate a predictive forecast and inventory replenishment plan. We streamline the inventory planning process and help you manage your supply chain in real-time. Master your cash flow and optimize your business with Fuse Inventory.
For more information, please contact hello@fuseinventory.com.