Supply Chain has often been viewed solely as an operational function, unlike its strategically creative counterpart, Marketing. But now more than ever the focus is clear and Supply Chain has become a hot topic in strategic decision making. With over 75% of businesses impacted by COVID19, supply chains everywhere are being assessed for their strength and resiliency to future threats. What were once strategies reserved for the big players are now making headlines for their importance in strengthening retailers of all sizes. The future of supply chain is becoming clear. Will your supply chain keep up with these five shifts?
Localization
Efforts to reshore production have been underway as global threats have increasingly emerged. Often criticized for its high costs or lack of competencies, localization has struggled to become a norm without the aid of government incentives. Though in many cases, the benefits of such a strategy could outweigh the costs.
For starters, the reduction in lead-time can have a tremendous impact on cash flow. When it comes to meeting customer demand, time is of the essence. Every minute preceding actualization of demand has an increasing affect on demand volatility. Meaning, you are less accurate ordering inventory 6 months ahead of sale than you are 6 weeks ahead.
This expanse of time increases the risk of inaccuracy, the result of which is an excess or shortage of inventory. In the case of excess, environments are negatively affected with the byproduct of unnecessary transportation emissions or worse, disposal of inventory. As the second largest polluting industry in the world behind oil, excess goods often face criticism beyond their lack of liquidity.
With alignment to demand, businesses can improve their profitability from full price sales and return on investment in a timely manner. Otherwise, retailers must take discounting action to release the cash tied up in these assets, a practice difficult to wean off of.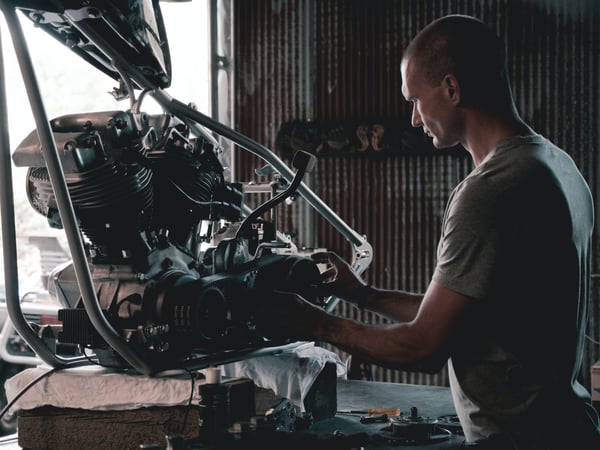 The shortening of lead times goes beyond the benefit of finished goods. Localization can allow for timely repurposing of components and materials in production. With the ability to bring ideas and resources closer together, businesses can react quickly with more control and flexibility.
And then of course there is the economic benefit, also seen as social responsibility. Increasing the local workforce and skills creates a sense of brand equity, which in some cases can be a competitive advantage. Combined with the ability to curtail cross-border challenges, reshoring is an attractive option. So much so that Professor and Co-Editor in Chief of the Journal of Operations Management, Suzanne de Treville, made it her objective to make decision tools available to aid those in the cost analysis of localization.
The Cost Differential Frontier Calculator (CDF) is a public tool available to understand the pivot point of cost benefit. The calculator helps answer the question "How much cheaper does a long-lead-time supplier have to be to compensate for the increase in demand-volatility exposure?"
Released during the Obama administration by chief economist Susan Helper, the CDF calculator was deemed the missing puzzle piece. With a 100% success rate, Suzanne and her team argue the benefit of reduced costs overseas as they don't take into account the additional components of landed costs nor the relative risk exposure.
"We make things we don't need and put them in a landfill - but because we used a green factory it's sustainable? No, this is wrong" - Suzanne de Treville
There are a handful of brands who changed the course of their supply chain over recent years with localization. Like all good things, it is an initiative that takes time. While this is top of mind for many, it is likely the change will be slow as the global and local economy work their way to recovery.
Utilizing Open Capacity
Production capacity, the daily output of manufacturing, has often been observed as a constraint rather than a strategic play. Supply chain leaders are taking a queue from Suzanne, who believes "it's going back to this idea of 'how do we hold capacity instead of inventory?' Because if we hold capacity, then we make what we need and you can be very responsive."
Those with large buying power and vast supply chains, like fast-fashion retailer H&M, have innovated the use of their excess capacity. The mega retailer announced earlier this year their pilot initiative, Treadler, a subsidiary of H&M aimed to guide small businesses through the product life cycle - development, sourcing, production, and logistics. In exchange for a brand's use of H&M's supply chain, H&M will be able to expose itself to data, new trends, and greater sustainability efforts. A win-win for everyone involved and perhaps a way to future proof the fashion industry.
Aside from programs like Treadler, there are other ways smaller companies can utilize their open capacity and gain buying power. Partnering with non-competitive brands with similar raw material or finished goods needs can benefit both supply chains. Combining production with a partnering business or sharing in competencies can position one as a larger player in production.
But if partnering feels like risky business, brands can work towards building their own economies of scale. A cost-benefit analysis on full capacity production against usage can help determine if there are cases where one can bulk order with limited liability to take advantage
of surplus costing and manufacturing.
Even more beneficial is the ability to vertically integrate a supply chain. The less third parties involved, the greater control a small brand has over its manufacturing.
Reusing Materials
Such control of a supply chain can also allow for a greater adherence to sustainability. Internet searches for "sustainable fashion" have tripled since 2016, signifying the consumer shift to demanding more from their purchases. Further supported by the growth of rental companies like Rent the Runway or resellers like The Real Real, the reuse of materials has gained popularity as the next wave of sustainability.
Companies like Nike, H&M, Adidas, and Zara have all made commitments to the use of 100% sustainable materials by the end of this decade. Some big players are even progressing towards reducing prices of sustainable options, typically priced at a premium. The intent is to make sustainable goods more available to the vast public at a price everyone can participate in.
While everything needs a source, the goal, as stated by Nina Marenzi, founder and director of The Sustainable Angle, is "a matter of how [long] the resource can stay in the [user] cycle, with the least amount of impact [from] extracting and processing, with end-of-life then being as easy as possible — going back into the soil or being used again for another purpose." With recent bans on the destruction of unsold goods and social criticism increasing, it is only a matter of time before these efforts become the new norm.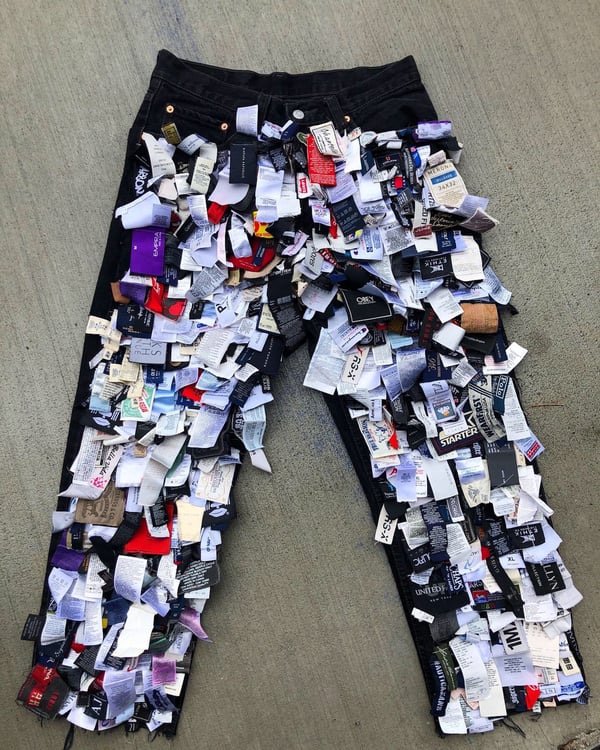 Seasonless Production
With the current pandemic causing shifts in retail calendars and resellers advantageously acquiring excess goods at a discount, the concept of retail seasons is being challenged. Originating in Europe, fashion seasons were aligned to weather patterns in the northern hemisphere. But as luxury markets grow in warmer climates, consumers increasingly find these patterns out of sync with local needs.
Moreover, as travel becomes a more attainable luxury, there is less of a need to follow a strict timeline. Prior to the current global restrictions, people were jet setting at all times of the year. While travel will likely take a hit in the near future, the timing will remain out of sync with traditional "seasons". Thus signifying the lack of need to release products according to local weather patterns.
Climates aside, a key benefactor of the seasonal timeline has traditionally been department stores and off-price retailers. But with department store demand dwindling and excess inventory being the object of criticism, this demand is likely to decrease in the coming years. Evergreen collections are growing in popularity to offset end-of-season discounting and provide product longevity for a brand. As these retailers gain insights from their consumer base, targeted small collections curated to their needs, rather than the climate, will likely become the new norm.
What this means for supply chain is the ability to be free from competitive constraints. Small brands looking for swimwear production in the fall will no longer be lost in a sea of retail giants with large buying power. Small tailored collections will be able to foster true artisanship, moving away from large scale production and excess.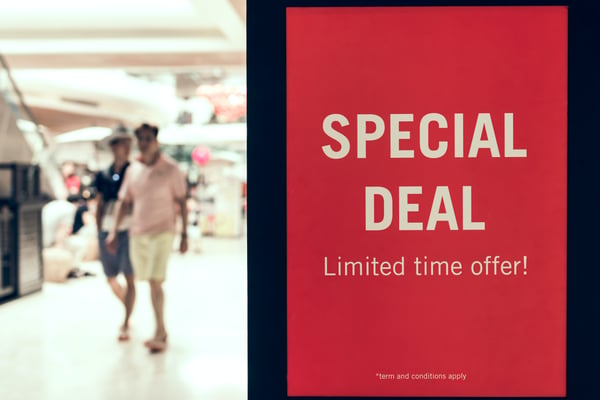 Immediacy
Retail giants like Amazon and Walmart have set expectations of delivery times as short as just a few hours. In current times with families sheltering at home, delivery will likely be a new norm as a result of heightened safety precautions. With this new behavior, the need for immediacy will increase. Staying competitive in delivery speed will help maintain stickiness and demand for brands as habits change and the economy recovers.
The key to faster delivery times is shortening the distance between consumers and fulfillment centers with the appropriate products stocked. Beyond understanding consumer demand, brands need to strategically determine which products can be available for fast shipping and which can not. Products that are in high demand and fit complementary to others are ideal candidates.
Then the challenge becomes determining how many fulfillment locations are needed and where. A large company with a national footprint may need upwards of 16 locations. Even for large companies, this sort of infrastructure investment will require many resources and capital. Luckily there are companies that use their existing distribution network to offer competitive shipping services. A quick Google search will help you find which ones are right for you.
Keeping Up
While shifts are underway for more sustainable, resilient supply chains, experts suggest it could be a few more years before the bulk of retailers latch on. One of the most immediate actions brands can take today is to move beyond ambitions onto transparency and action. Publishing roadmaps will hold players accountable to their sustainability efforts while trendsetting the future of the industry. It will take many retailers to tip the scale and pave the new norm for supply chain. With all great initiatives, it starts with having the right systems and processes in place.
This article was written by Fuse Inventory, an inventory planning software powering the next
generation of multi-channel retailers. Fuse centralizes inventory, sales, and procurement data to
generate a predictive forecast and inventory replenishment plan.
With Fuse, data is actualized daily to save you time and ensure accuracy. No more exporting data into a fragile web of Excel sheets. Fuse generates algorithmically-driven forecasts, while helping you maintain granular control of the data. We streamline the inventory planning process and help you manage your supply chain in real-time. Master your cash flow and optimize your business with Fuse Inventory.
For more information, please contact sales@fuseinventory.com.