An interview with James Jacobe, supply chain leader and subject matter expert.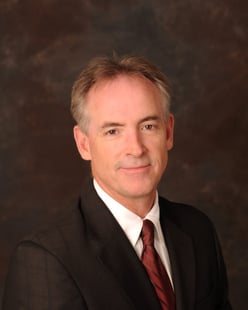 James' background combines extensive expertise and leadership in transforming organizations through change management and continuous improvement to increase revenue and dramatically reduce costs. He thrives on complex challenges and enjoys tackling a wide variety of issues related to supply chain/logistics, operations, technology, quality, and asset protection. He has worked in several business sectors including Consumer Goods, Technology, Personal Services, Direct to Consumer, Pet Care, and Construction.
He has variously held titles such as COO, SVP Operations, VP Resource Center Operations, Director of Supply Chain, Director of Distribution and Logistics generally within customer-facing businesses, including:
Director of Supply Chain and Distribution leadership roles with a $6 billion revenue supermarket chain.
VP Resource Center Operations (de facto Chief of Staff) for a $400 million revenue, 900 outlet service-retail chain where he led improvement across the board– store design and standardization, packaging design and labeling, preventative maintenance, shrinkage reduction, establishing KPIs and dashboards, and a lot more besides – saving millions of dollars annually.
COO of IT Managed Service Provider business where he lifted EBITDA from 8% to nearly 16% enabling a highly advantageous sale of the company.
SVP, Operations for a $165 million nutritional products company where he led the implementation of new technologies – ERP, CRM – to save $2 million per annum; setting up mentoring programs to motivate and train managers, reorganizing logistics to save a further $1.5 million.
COO of a $20M family owned and operated Construction business that incurred a 50% decrease in overtime in less than six months.
The principal of a Vandive Solutions LLC, a consulting company that has clients with a range of brand-new startup to over 20 years in the industry. His ability to focus on increasing efficiencies always leads to an increase in his client's bottom line.
Chief Operations Officer for a franchised new start up in the Pet Industry. The company offered pet care, pet services and retail products in brick and mortar locations across the United States.
Currently, Head of Operations for a Professional Hair and Skin Care company.
Adjunct Professor and Primary Instructor at the University of Maryland Global Campus for Supply Chain Management and Purchasing.
He has a BS in Management and an MBA from Loyola University of Maryland, has a Six Sigma Green Belt and is a Certified Supply Chain Professional, Certified Executive Leader, and while he is not an IT professional, he has led the business side of multiple ERP, CRM, and other installations. His expertise and passion lie in his ability to maximize customer value and achieve a sustainable competitive advantage by instituting cost-effective improvements which heighten productivity and performance throughout an organization.
James brings enthusiasm, and energy to all that he does and believes strongly in building relationships to achieve business success. Through his interpersonal skills and tenacity, he can motivate and inspire critical stakeholders to transform an often disjointed and ineffective operation into a highly cost-effective, well-coordinated organization. Whatever the challenge, he has consistently delivered results: increased productivity, efficiency, revenue, and profitability.
Show Notes:
Subscribe and listen on Apple Podcasts, Stitcher, Spotify, Google Play, and Pandora.
---
This podcast is brought to you by Fuse Inventory, an inventory planning software powering the next generation of multi-channel retailers. Fuse centralizes inventory, sales, and procurement data to generate a predictive forecast and inventory replenishment plan. We streamline the inventory planning process and help you manage your supply chain in real-time. Master your cash flow and optimize your business with Fuse Inventory.
For more information, please contact hello@fuseinventory.com.