Finally, an inventory planning solution for the digital age
No more "copy, paste, and pray" or spreadsheets managing spreadsheets. Our platform pulls data from every step of your supply chain into one source of truth, then uses proprietary algorithms to forecast demand so you can plan your inventory efficiently and accurately. We then translate the demand forecast into smart purchasing recommendations that help you optimize your cash flow and scale your business.
We know what it's like to juggle data from eCommerce platforms, brick-and-mortar retail, 3PL providers, wholesale accounts, and accounting software to order just the right quantities at the right time. That's why we built Fuse.
---
INTEGRATIONS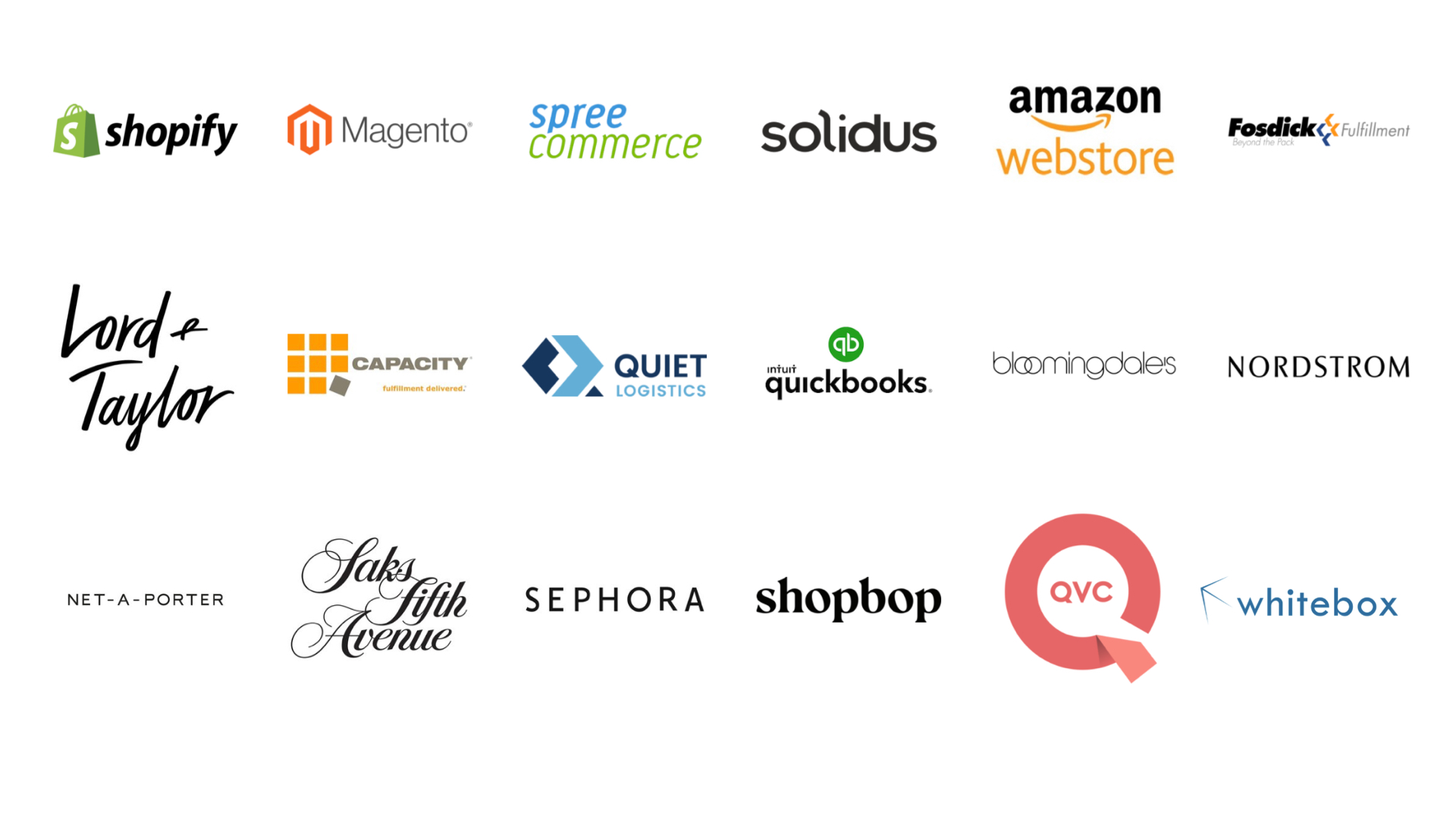 ---
HOW WE COMPARE
| | Fuse | Plug-in Apps | ERPs | OMS | 3PL | IMS | SUPPLY CHAIN SOFTWARE | ACCOUNTING SOFTWARE |
| --- | --- | --- | --- | --- | --- | --- | --- | --- |
| FORECASTING | ⬤ | | ⬤ | ◯ | ◯ | ◯ | ◯ | ◯ |
| MACHINE LEARNING ALGORHITHM | ⬤ | ◯ | ◯ | ◯ | ◯ | ◯ | ◯ | ◯ |
| CHANNEL ALLOCATION | ⬤ | ◯ | ⬤ | ◯ | | ⬤ | ◯ | ◯ |
| ORDER RECOMMENDATIONS | ⬤ | ⬤ | ⬤ | | ◯ | ◯ | ◯ | ◯ |
| CREATE POs | ⬤ | ⬤ | | | ◯ | ◯ | ⬤ | ⬤ |
| PO/ORDER MANAGEMENT | ⬤ | ◯ | | | ◯ | ◯ | ⬤ | ⬤ |
| SUPPLIER MANAGEMENT | ⬤ | ◯ | | | ◯ | ◯ | ⬤ | ◯ |
| ONE-CLICK PO GENERATION | ⬤ | ⬤ | | ◯ | ◯ | ◯ | ◯ | ◯ |
| REPORTING & ANALYTICS | ⬤ | ⬤ | ⬤ | | | ⬤ | | ⬤ |
| GLOBAL REACH | ⬤ | ⬤ | ⬤ | | ◯ | | ⬤ | ⬤ |
| SERVE SMB | ⬤ | ⬤ | | ⬤ | ⬤ | ⬤ | ⬤ | ⬤ |
| DEDICATED SUCCESS MANAGER | ⬤ | ◯ | ◯ | ◯ | ◯ | ◯ | ◯ | ◯ |
| TIMELY ONBOARDING | ⬤ | ⬤ | ◯ | ⬤ | | ⬤ | ⬤ | |
| SCALED PRICING | ⬤ | ◯ | ◯ | | ◯ | | ◯ | ⬤ |
| UNLIMITED USERS AT NO ADDITIONAL COST | ⬤ | ◯ | ◯ | | | | ◯ | ◯ |
| STOCK MANAGEMENT | | | | ⬤ | ⬤ | ⬤ | ◯ | ◯ |
| INVENTORY TRACKING | | | | ⬤ | ⬤ | ⬤ | ◯ | |