Culture
At Fuse, we look for self-starters who know that being at an early stage startup means hard work, but also high impact and reward. We are a people-first culture and value transparency, honesty, and respect. As an early employee, you will work closely with the founding team and have a significant impact on the company. Our customers are some of the fastest-growing brands in the world, and you'll be making a meaningful impact on their inventory planning.
Fuse is an equal opportunity employer. We value diversity. We do not discriminate on the basis of race, religion, color, national origin, gender, gender identity or expression, sexual orientation, age, genetics, marital status, veteran status, or disability status.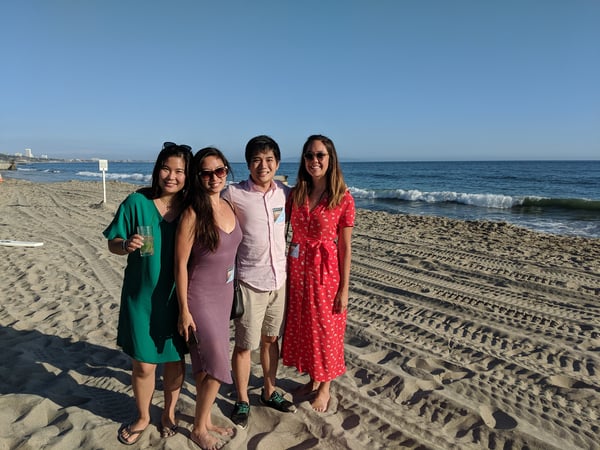 ---
Current openings
Full-Stack Developer
About the position
We are looking for a full-stack developer who will have ownership of and be responsible for major components across the product and infrastructure. We are looking for someone who is open-minded, growth-oriented, self-motivated, and resourceful; someone who is driven by solving real problems that impact our customers on a daily basis. You will have tremendous autonomy and your work will impact the business in very visible ways. As one of our first engineering hires, you will work closely with the founding team and have a strong impact on the direction of the company.
Compensation includes salary, variable compensation, benefits, equity, and the chance to innovate in supply chain alongside an amazing team.
Qualifications
A resourceful self-starter, who has good communication and collaboration skills
Self-manager who easily adapts to change
Must be versatile and quick to learn new languages and frameworks
Strong work ethic, intellectual curiosity and commitment to continuous improvement
2+ years industry experience as a software developer
Prior experience with Angular2 and Go a plus
Machine learning experience a plus
Business Analyst
About the position
This role reports directly to the CEO, and you will work with her closely to develop and execute strategy across the organization, including sales, customer success, marketing, and business development.
Examples of projects you will work on include: assisting in the creation of a sales and marketing strategy that targets both fast-growth brands, as well as legacy brands seeking to adapt to a modern era; establishing partnerships with other supply chain innovators; onboarding new clients; doing research on the latest innovations in supply chain.
You will learn a ton about supply chain, ecommerce, retail, and SaaS.
Compensation includes salary, variable compensation, benefits, equity, and the chance to innovate in supply chain alongside an amazing team.
Responsibilities
Work with CEO to design and foster a sales process through discovery, solution, pricing, negotiation, and close
Establish and grow a Fuse partnership program with strategically aligned players in the space; build an ecosystem of channel partners that seek to change supply chain with us
Onboard new clients, intimately understanding their supply chain data to help them best leverage Fuse
Meet quarterly revenue objectives
Become an expert in the Fuse product, the retail landscape, and supply chain overall
Act with Fuse's values of focus, courage, and humanity.
Qualifications
The most important thing we look for is the right attitude. We seek teammates who are resilient and have growth mindset. Who are courageous enough to do hard things and make difficult decisions. Fuse team consists of team players who help each other out and treat all business relationships with humanity.
This role means that you will be one of the first 10 employees of a venture-backed startup. As such, we expect responsibilities to frequently shift, and we aim to hire someone who is comfortable with change and a fast-paced environment. We expect you to be comfortable rolling up your sleeves and digging into whatever is needed, be it prospecting or customer success.
Bonus points give if:
You have worked as an inventory planner or supply chain manager before
You have worked in ecommerce or retail before
You have deep experience developing partnership programs
You have sold software to legacy retailers
You have experience with long sales cycles in an antiquated industry
Application